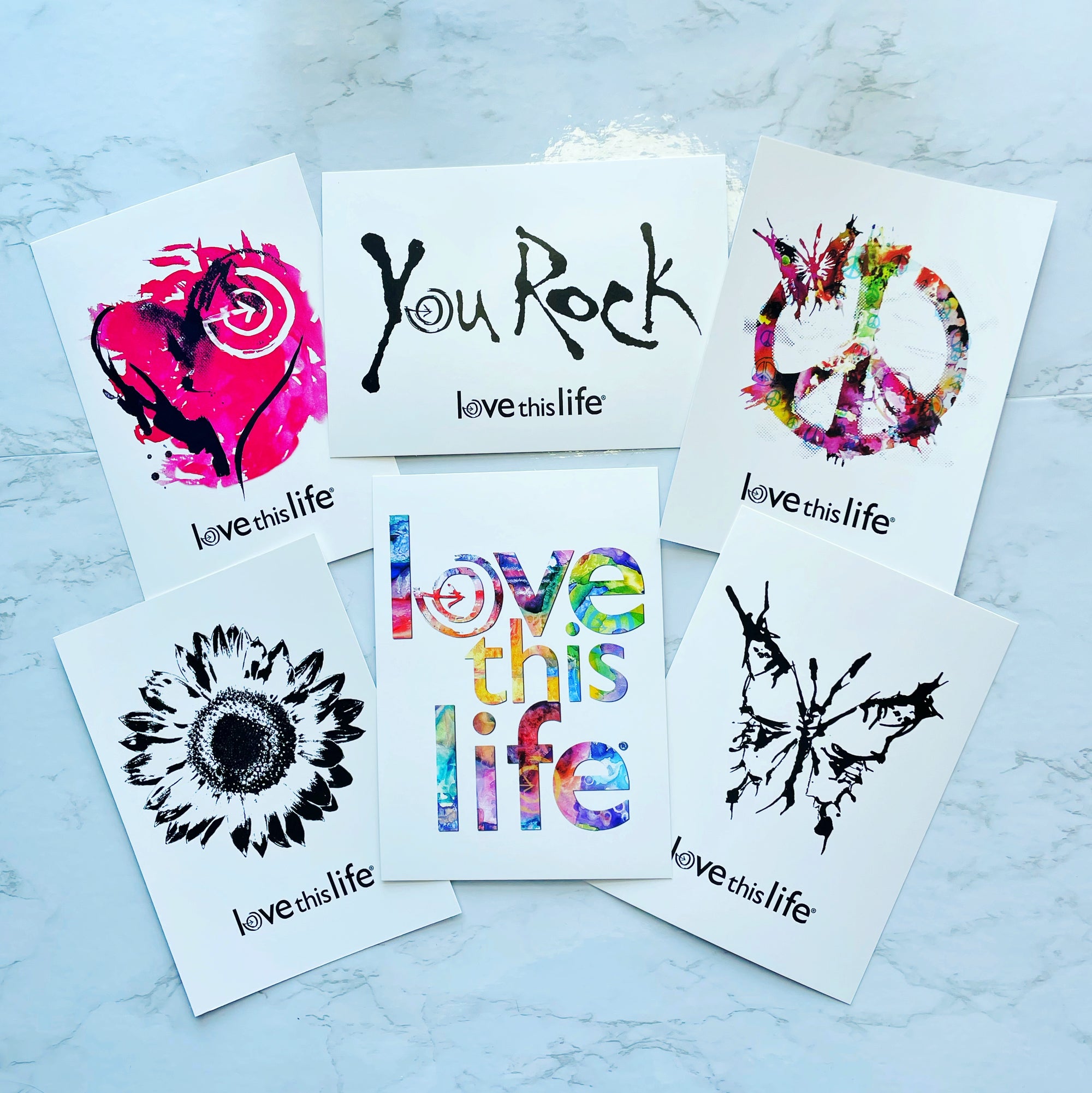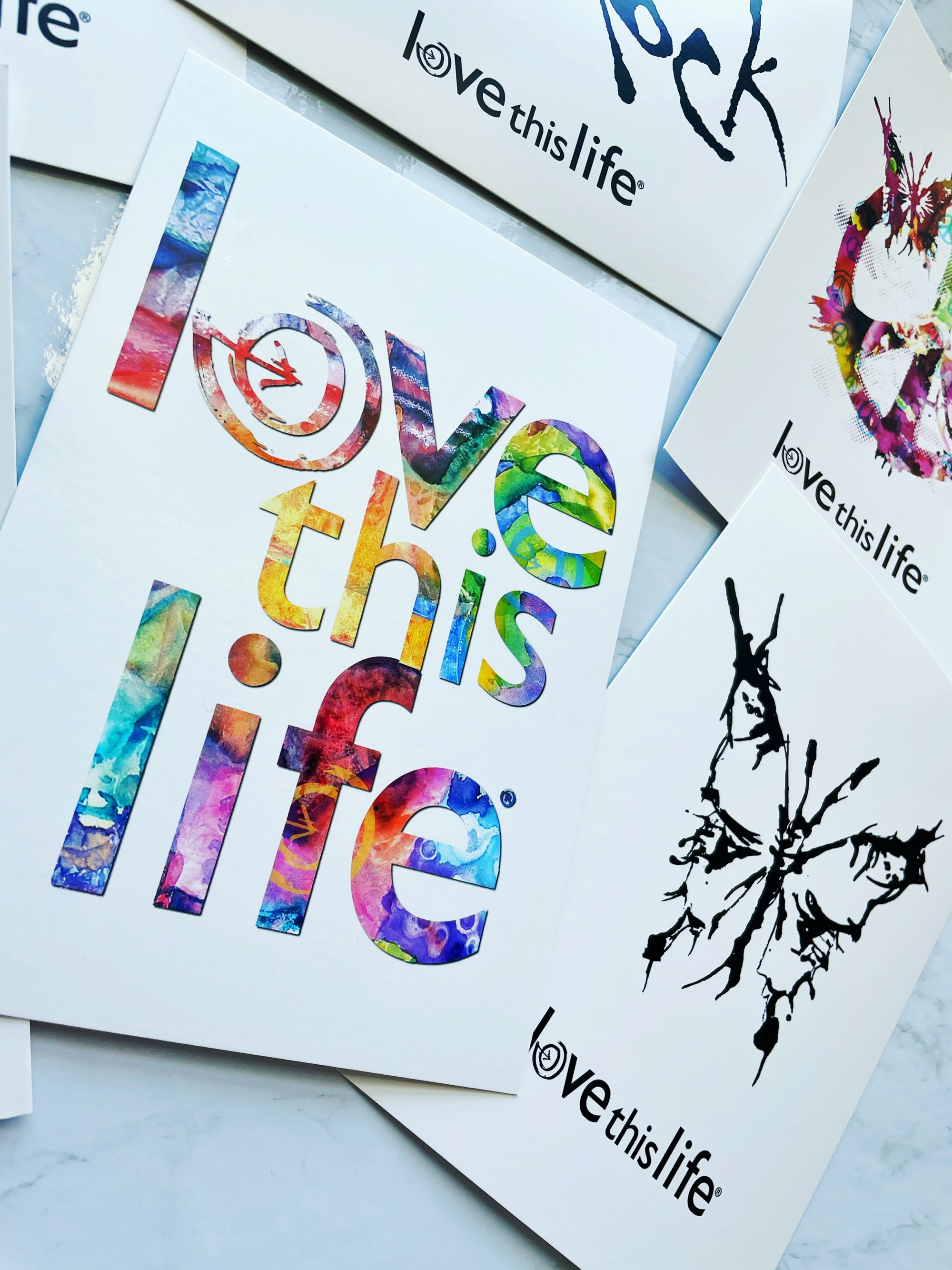 Love This Life 5" x 7" Graphic Art Cards (10 Cards Per Set)
Please select all options.
Enjoy the art of Love This Life - 10 cards per set
Featuring our most popular graphics. Printed on 5" x 7" matte stock.  2 cards of each graphic per pack.  Copyright 2022, LTL Industries.
Pass 'em on...
#LoveThisLife